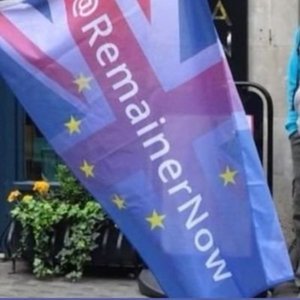 Andy of Remainer Now
Special guest
Andy started the Remainer Now group after hearing David Davis tell one too many porkies. Read his story here. Remainer Now is a grassroots campaign that finds regretful Leave voters and brings them together in a community of people willing to say they've changed their minds and who now support a People's Vote on the final Brexit deal.
Andy of Remainer Now has been a guest on 1 episode.
15 May 2019 | 1 hr 25 mins

brexit, eu, eu politics, european elections, labour party, referendum

Chris and Steve are joined by Andy of the Remainer Now grassroots movement to discuss how he came to be an activist and what he hopes to achieve. We also continue last week's discussion on political parties and the European elections.