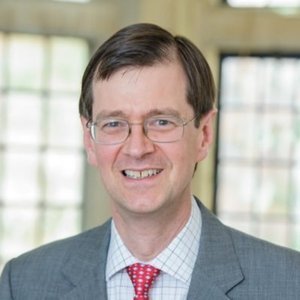 Ian Bond
Special guest
Ian Bond joined the Centre for European Reform as director of foreign policy in April 2013. Prior to that, he was a member of the British diplomatic service for 28 years. His most recent appointment was as political counsellor and joint head of the foreign and security policy group in the British Embassy, Washington (2007-12), where he focused on US foreign policy towards Europe, the former Soviet Union, Asia and Africa. He was British Ambassador to Latvia from 2005-07. He was posted in Vienna as deputy head of the UK delegation to the Organisation for Security and Co-operation in Europe (OSCE) from 2000-04, working on human rights and democracy in the OSCE area, and on conflict prevention and resolution in the Balkans and the former Soviet Union. His earlier career included postings in Moscow (1993-96) and at NATO HQ (1987-90), and working in the Foreign and Commonwealth Office on the former Soviet Union, on the EU's Common Foreign and Security Policy and on NATO and UK defence policy.
Ian Bond has been a guest on 1 episode.
29 November 2018 | 55 mins 24 secs

brexit, eu, foreign policy, uk politics

Chris talks foreign policy and Brexit with Ian Bond, Director of Foreign Policy for the Centre for European Reform.