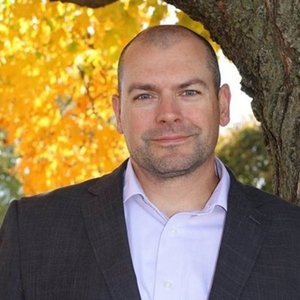 Jason Knoll
Special guest
Jason is a native of Wisconsin, the bit between Minnesota and Michigan, north of Illinois. You know. Jason teaches High School and his particular interest is comparative government, oh and he's a big fan of the EU. Galvanised by developments in state and national politics, Jason ran for election in 2018 and was elected to the Dane County Board. Jason formerly served in the US Army including postings to Korea and Germany.
Jason Knoll has been a guest on 1 episode.
5 August 2019 | 1 hr 4 mins

brexit, eu, johnson, trump, uk politics, us politics

How do Americans view Brexit and the EU? Jason Knoll is a High School teacher from Wisconsin and also a huge fan of the European Union. He joins Chris via Skype from Verona, Wisconsin, to talk transatlantic about politics, parallels, and survival during difficult times.