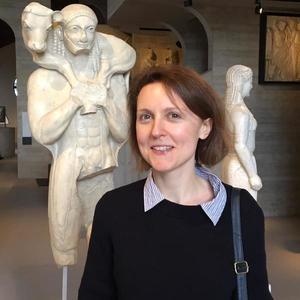 Katie Low
Special guest
Katie Low studied Classics at the University of Oxford, emerging in 2013 with a doctorate on the Roman historian Tacitus. In the process, she also spent a year as an exchange student in Paris and was also, at various times, a freelance translator, language editor, restaurant blogger and unpublished
novelist. In 2015 she moved to Brussels, where she currently works in EU communications. In her spare time she travels round Europe by train and continues her research in Roman history and historiography. She is writing a book called 'In Search of Rome: Adventures in Ancient and Modern History', a literary memoir that follows her journey in Classics, from reading the Iliad in the original Greek to writing about Roman history – and also depicts the gradual realisation that ancient history can offer new perspectives on the modern world, not least Brexit.
Katie Low has been a guest on 1 episode.
12 June 2019 | 1 hr 19 mins

ancient history, brexit, europe, history, politics, uk politics

Classics klaxon! The Brexit news is too depressing so Chris and fellow nerd Katie Low escape to Greece and Rome to hunt out lessons from history.