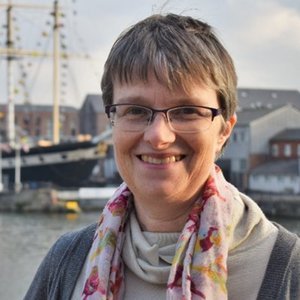 Molly Scott Cato
Special guest
Molly Scott Cato is Green MEP for the South West of England and Gibraltar, elected in May 2014. Molly also stood in Bristol for election to the Westminster Parliament in the 2015 election.
Molly is an economist and writer who has campaigned for green politics all her adult life. She once gave Chris an exceptionally uncomfortable time in a European Parliament Committee meeting though she probably won't remember it!
Molly Scott Cato has been a guest on 1 episode.
17 October 2018 | 1 hr 9 mins

brexit, eu, europe, european parliament, peoples vote, politics, referendum, uk politics

Steve and Chris are joined by four - FOUR! - Members of the European Parliament to discuss progress towards a Withdrawal Agreement and prospects for a Peoples Vote