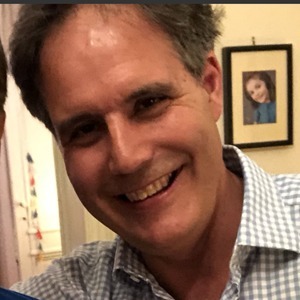 Nick Crosby
Special guest
Nick is a familiar face on the Brussels scene, a public affairs consultant with a lifetime's interest and experience in UK and EU politics, he has taken a career break to campaign for Britain and Britons in Europe.
Nick Crosby has been a guest on 2 episodes.
22 November 2018 | 1 hr 13 mins

brexit, eu, uk politics

Nick Crosby joins Chris to wonder whether the House of Commons might yet find a way to reject the Withdrawal Agreement and #StopBrexit. Also Hostile Environment Lady jumps the Lie of the Week queue.

12 July 2018 | 1 hr 6 mins

brexit, eu, uk politics

Chris pops back with special guest host Nick Crosby to discuss another bonkers week in Brexit.