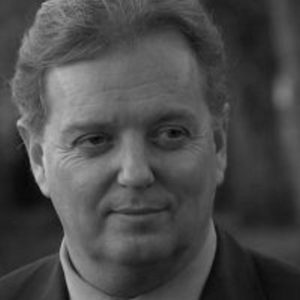 Peter Wilding
Special guest
Peter, a solicitor specialising in EU law, has stood for the Westminster Parliament twice as a Conservative candidate and was appointed by David Cameron as Media and Policy Director of the Conservative Party in the EU from 2005-2008. Peter was Chairman of the think tank British Influence and is now standing in the West Midlands as a candidate for Change UK The Independent Group in the European elections. He is the author of "What Next? Britain's future on Europe" and to his eternal shame is credited by the Oxford English Dictionary with coining the term Brexit.
Peter Wilding has been a guest on 2 episodes.
23 July 2019 | 1 hr 12 mins

brexit, conservative party, eu, uk politics

Peter Wilding returns to the podcast to chat to Chris about the ongoing English Revolution and whether the Gammon Jacobins will have very long to savour their victory.

30 April 2019 | 1 hr 21 mins

brexit, change uk, conservative party, cuktig, eu, europe, european elections, european parliament, peoples vote, politics, referendum, tories, uk politics

With elections rapidly approaching, Peter Wilding aka @eurorealist joins us to share his insights into the Conservative Party's civil war and why he has quit the Tories to stand as a Change UK candidate.