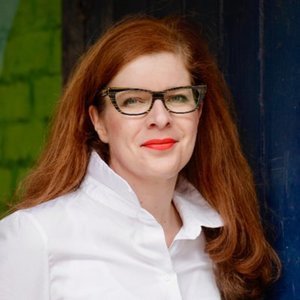 Tanja Bueltmann
Co-Host of CakeWatch
Tanja Bueltmann is a citizens' rights campaigner and believes that the UK's place should be at the heart of the EU.
An EU citizen herself, Tanja, like the 3.7 million EU citizens who made the UK their home, is immediately affected by Brexit and by the upheavals it has brought – for both EU citizens in the UK, and Britons in EU countries. For her, for all 5 million lives immediately caught up in Brexit, for all our families, Brexit is intensely personal.
Tanja Bueltmann has hosted three Episodes.
29 May 2019 | 1 hr 22 mins

brexit, eu, eu citizens, eu politics, european elections, freedom of movement

Chris and Tanja are joined by Axel Antoni of the 3 Million to discuss the disenfranchisement of many EU citizens in last week's European election.

17 January 2019 | 1 hr 22 mins

brexit, citizens rights, eu, referendum, uk politics, withdrawal agreement

Discussing confidence votes, citizens' rights, and being German in the UK, with Tanja Bültmann.

4 October 2018 | 1 hr 46 mins

brexit, citizens rights, conservative party, eu, eu politics, free movement, history, tory party, uk politics

Tanja Bueltmann joins us as co-host to discuss citizens' rights and the Tory conference. Expletives abound!